The Shiretoko Peninsula of Japan, surrounded by the Sea of the Okhotsk is a small peninsula located most eastern part of Hokkaido.
This peninsula boasts the good ecosystem seen rarely on the earth. As you know, in this wonderful benefit the following big animals stand at the top of the ecosystem . They are BROWN BEAR in the land,KILLER WHALE in the strait and the SEA EAGLES (Steller's Sea Eagle and White Tailed Eagle) in the sky. What an "AMAZING SHIRETOKO World Natural Heritage" '‰s !!!"This web site will guide you to such a wonderful wildlife world "SHIRETOKO"




.



ŠC'Ì"®•¨
–@ƒVƒƒƒ`
–@ƒNƒWƒ‰
–@ƒCƒ‹ƒJ
–@ƒgƒh
–@ƒIƒbƒgƒZƒC
–@
–
–
–
–
–
–
–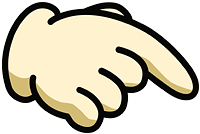 'Q|'T|'P'PAHachimanndai. Sakura-Shi
CHIBA-kEN . 285-0867

Tubasa 201.
462-6. Kaigan Chiyo .Rausu-Chiyo
Menashi-Gun HOKKAIDO. 086-1815

WILDLIFE ANIMAL PHOTOGRAPHER



Wildlife animal conservation is one of the most important task that can only be done now!
Phone. 090-3471-1431
Fax . 043-462-2419

photo_associates@ybb.ne.jp


ALL RIGHT RESERVED i'Q'O'O0`'Q'O21j by Photo Associates iC)