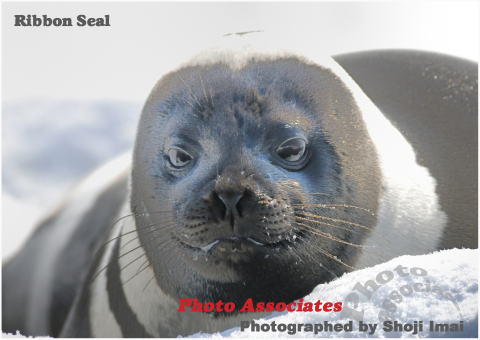 A newborn baby ribbon seal.
A male with a good physiqe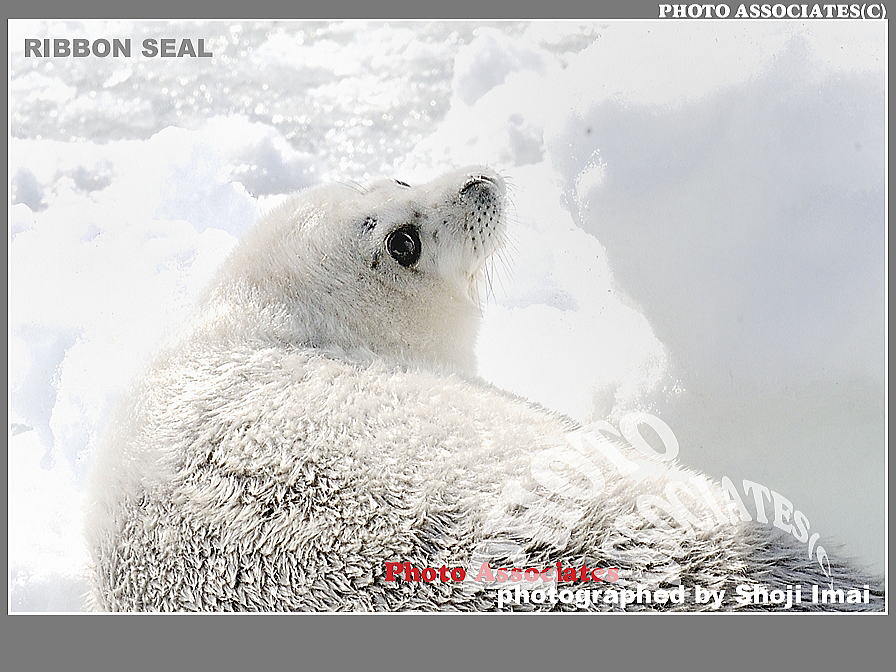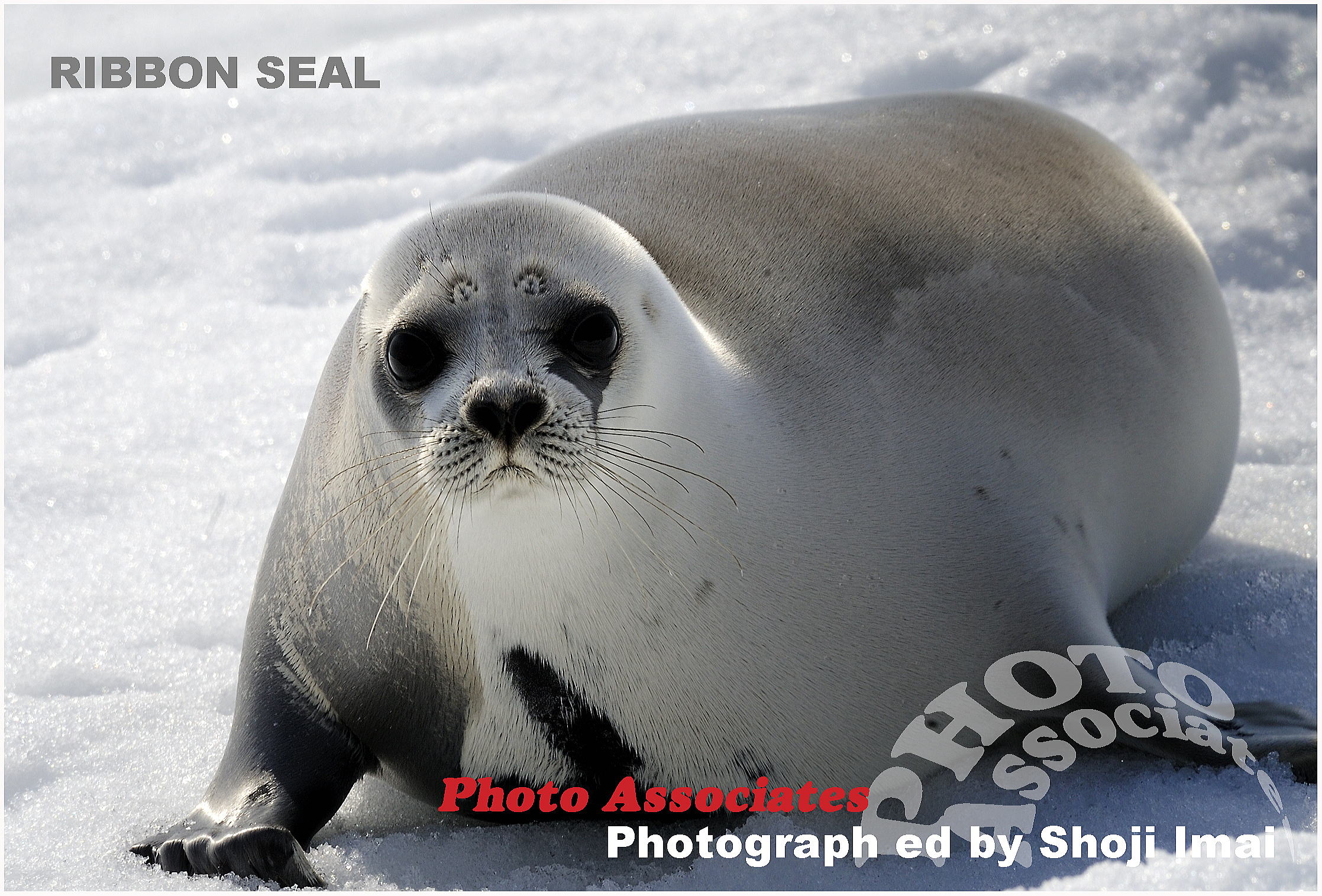 Ribbon seals are a type of pelagic seal sually lives far from land in the sea of OKHOTSK. At the end of March they got on the ice pproach to the coast of SHIRETOKO PENINSULA with the drift ice.
Pregnant females gives birth here at this time.
In other word ,this area can be sdid to be a breading area for Ribbon seals.

Female ribbon seal about to give birth.