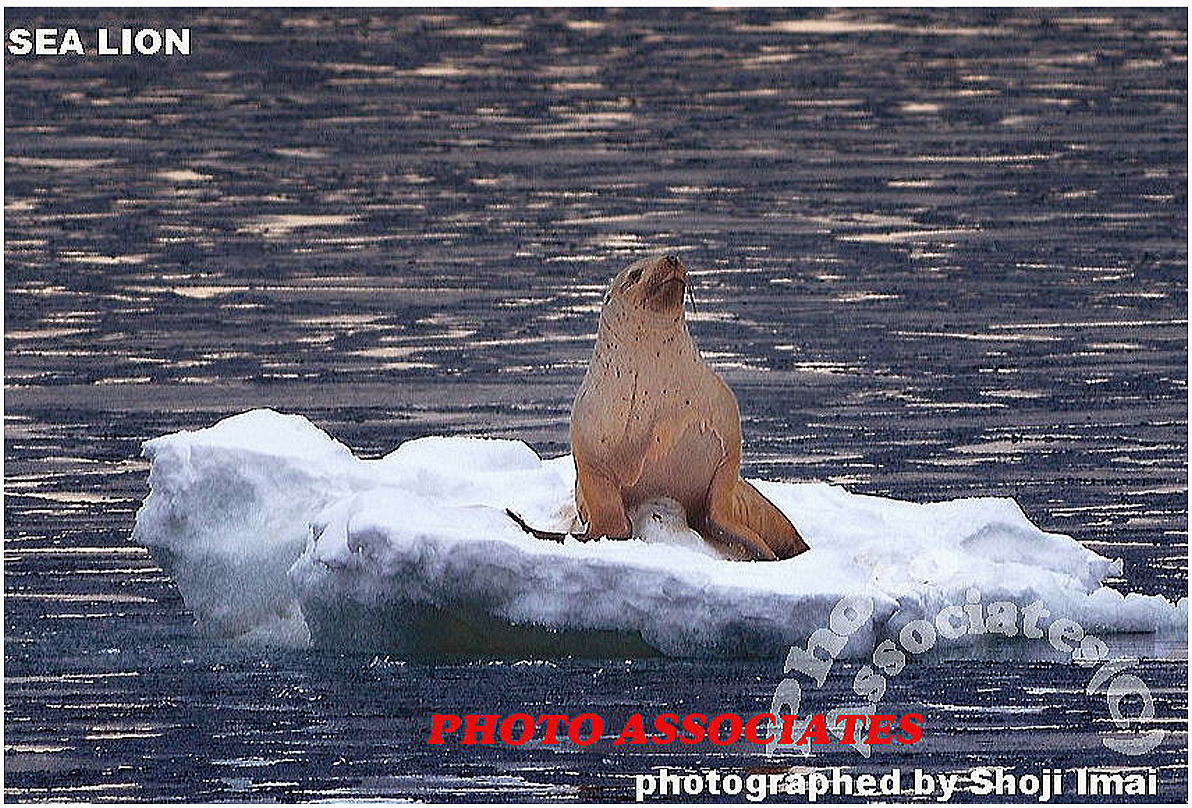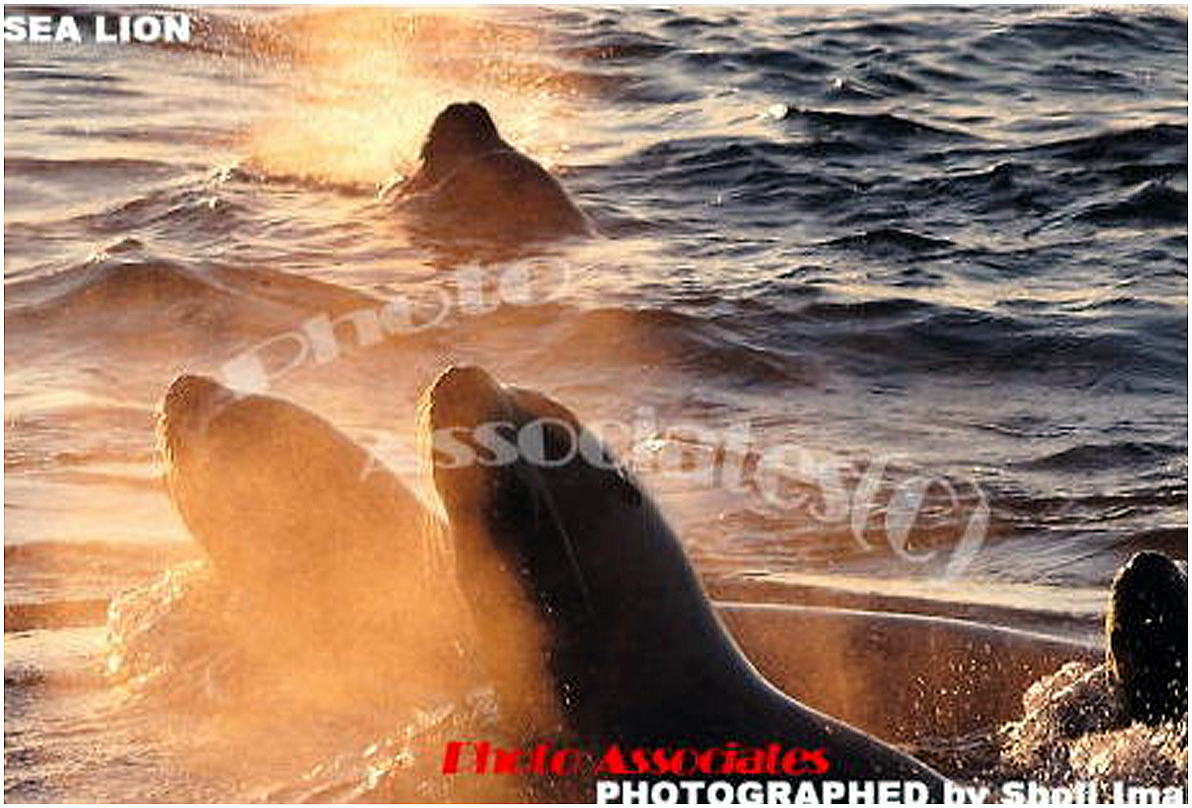 STELLER SEA LION
Heard of around 100 Steller sea lions which primarily consist of females migrate to the costal waters of the Shiretoko Peninsula.
They mate in theseas adjacent to Russia,and pregnant individuals come here to build up their nutritional reserves in older to give birth in Shiretoko.they feed mainly on walleye pollock.
But It is now an endangered species on the earth.
A SEA LION ON THE DRIFT ICE
A FLOCK OF SEA LIONS ARE SWIMING IN THE COLD SEA