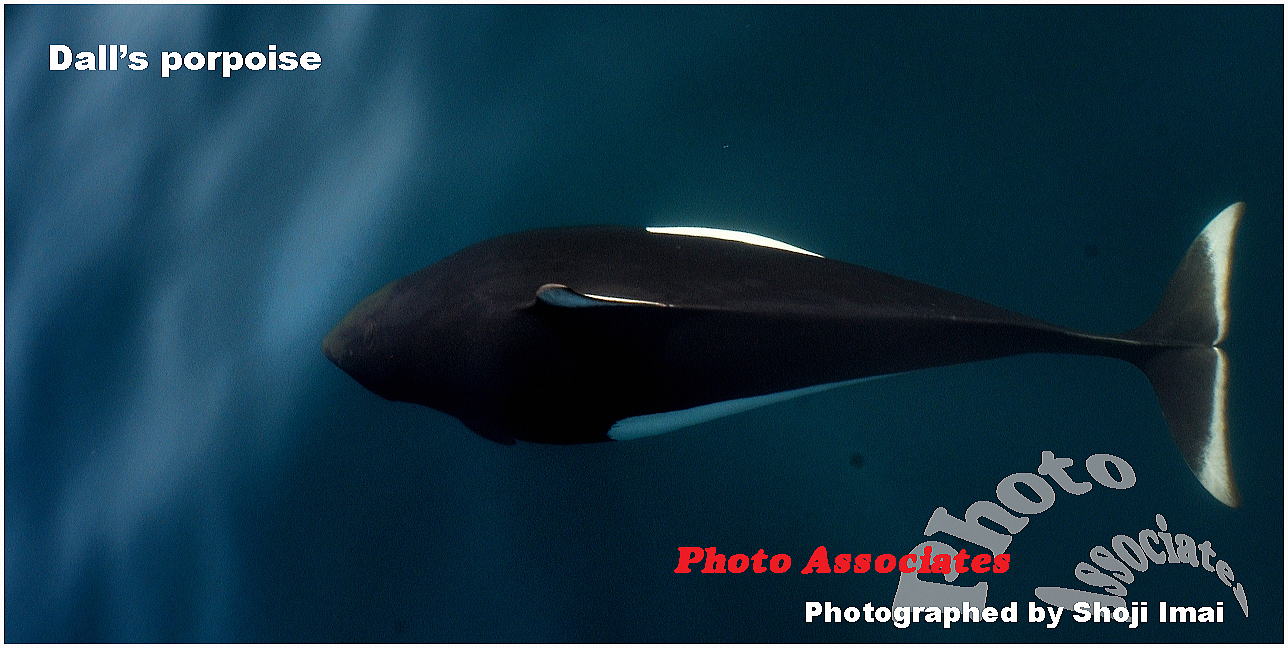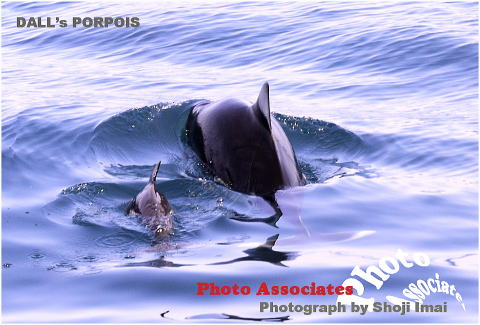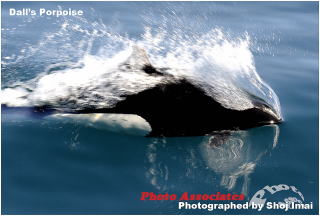 A mother dolphin swiming with her newbone cub.

SCHARACTERRISTIC of DALL'S PORPOISE
DDALL'S PORPOISE is classified as a TOOTHED WHALE

This kind of dolphin lives in the relatively cold waters north of Japan and cannot be seen in the warm waters south of Japan.
This dolophin does not junp or perform like other kind of dolphin do in the aquarium park.
But not only they can swim high speed with almost 55km/h tearing water like "V"shape but also they can change their swimming direction in a blink of an eye.
Some of researcher say " It is difficult to feed them in artificial habitat like aquarium."
For dolpin lover, it can be said that it is very valuable to be able to see this dolphin on this cruise.