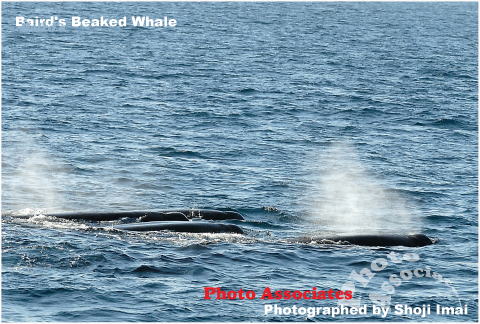 Authoritive scholars say that it is rare in the world for many kind of cetaceans gether in such nallow strait.
Such us sperm whales,minke whales ,Baird's beaked whales, fin whales hampback whales, Pacifick sided dolphins,
Dall's porpoise dolphins adding orcas too. and they can be observed here Nemuro Strait.
Baird's Beaked whale jumps over and over especially in fall and some scholar define this behavior is one of courtship behavior..